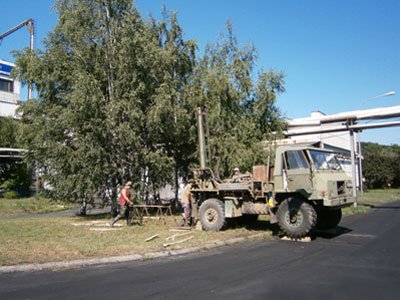 Geotechnical study for the main level of the construction of residential and office complex on the location of factory "Beko" Vojvode Bojovića Boulevard, in the municipality Stari Grad, Belgrade.
Surface of exploratory area is 3.9ha
The following field studies are made:
field survey,
boring, 19 boreholes. The depth of drilling is 451.30m,
geotechnical core mapping,
installation of piezometric structures,
geodetic survey,
sampling for laboratory tests,
standard dynamic penetration test,
static penetration test,
geophysical investigations.